Projects in Canada, South America, the Caribbean, Far East and Middle East have earned the firm a reputation as an innovative, reputable and complete foodservice consulting organization. Repeat business and endorsement from many top corporate and architectural firms can attest to this leadership role.
FEATURED & RECENT PROJECTS
(click on project to see more)
+

 Google HQ, Toronto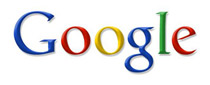 | | | |
| --- | --- | --- |
| | A significant renovation of the top 7 floors of the Richmond Adelaide Centre located in downtown Toronto was undertaken for this new Google Toronto headquarters. The foodservice mandate was to provide a visually exciting, diner friendly, self-service style cafeteria for daily meals, which included an efficient catering support service for informal functions. A display cooking island along with several self-service counters was designed in order to provide employees with healthy and nutritious food set in an appropriate ambiance. This is a truly unique food service operation, in both style and performance, where all cafeteria fare is free of charge to all the Google employees. | |
+

 Honda, Ohio

| | | |
| --- | --- | --- |
| | Honda USA recently underwent a renovation and expansion of their South cafeteria at their engine plant in Ohio and their East cafeteria in their assembly plant in Marysville Ohio. The Anna South cafeteria was expanded to a 350 seat cafeteria to accommodate the approximately 750 "associates" while the Marysville East Café was expanded to accommodate 450 seats to service their present 1100 employees. Both cafeterias and kitchens were revitalized and modernized to offer their employees - "associates" (as they are known in all Honda operations) a greater variety and choice of nutritious and diverse menu offerings, in a pleasant and relaxing dining atmosphere. | |
+

 St. Joseph's Healthcare

| | | |
| --- | --- | --- |
| | The West 5th campus is home to the regional specialized Mental Health Services for Central South. It is an important part of the Mental Health & Addiction Program at St. Joseph's Healthcare Hamilton. The new foodservices facility provides meal service to 1,000 residents and patients. The kitchen prepares and procures food through a chilled food system especially developed for the variety of demands and requirements of the population being serviced. Remote dining rooms with integrated serveries allows for variety and choices in meal offerings. | |
+

 Bridgepoint Hospital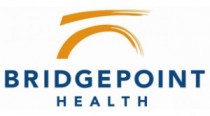 Bridgepoint Hospital is becoming Canada's leader in complex care and complex rehabilitation. The new state of the art facility is a national centre of excellence, fostering and advancing the understanding and treatment of complex chronic diseases.
To support patient foodservices, a new full production kitchen was developed for a cook/serve type of operation with central retherm and patient focused meal service for the 435 bed facility.
+

 Kipling Acres LTC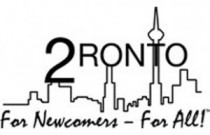 | | | |
| --- | --- | --- |
| Kipling Acres is a Metro Home that is being redeveloped to the new MOH standards. The project consists of a new Long Term Care facility for 192 beds, with associated RHA serveries on each floor. Each RHA servery is intended to accommodate approx. 32 residents, be self-contained with dishwashing and have the ability to hold hot or cold entrees for service to residents in each dining room. Foodservices have been designed to enable a full service operation. | | |
+

 Ronald McDonald House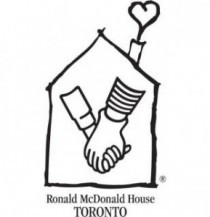 | | | |
| --- | --- | --- |
| The largest Ronald McDonald House in the world is a unique low-cost place to stay for families with seriously ill children who must travel from out-of-town to Toronto for medical treatment. The Home has 96 bedrooms to accommodate 81 families per night, a common kitchen, playground and spaces for an accredited private school and kids' programs. It is truly a home of hope in Toronto for families to heal better together. The central kitchen operation enables all residents to prepare, cook and serve food to the individual families. A common dishwashing area and a separate beverage section have been developed for efficient service. | | |
+

 Four Seasons Opera House

The Four Seasons Centre for the Performing Arts is the new home for both the Canadian Opera Company and the National Ballet of Canada. The centre takes up an entire city block. A premier facility for Toronto with Foodservices specifically designed for a catered meal service to pre-theatre functions and various events and celebrations during the year.
Designed by Toronto architect Jack Diamond, the centre features a translucent glass staircase and suspended bridges for the City Room and the glass-enclosed main lobby with an open view of the city. The horseshoe-shaped R. Fraser Elliot Hall was built with superior acoustics as its first priority. Each of the theatre's 2000 seats has been computer-tested for optimal sightlines to ensure an unobstructed view for every member of the audience.
+

 C.F.B. Trenton

The Wing 8 foodservice facility was originally a traditional vintage military style cafeteria operation with typical full production kitchen and servery, and a normal long straight-line service counter.
The mandate was to improve the existing service, by creating a new model that would offer an increased menu selection, minimize waiting time and provide greater flexibility for all patrons of the cafeteria. In addition to the servery renovation the 200 seat-dining hall was also refurbished to provide for a warmer and friendlier dining experience.
This new concept for military dining was developed while maintaining the existing kitchen operation. A market style operation was envisioned to allow for open cooking, greater merchandising and increased selection. This was very unusual and radically different from the military norm; however, it proved to be a very popular and successful new facility. It also showed how foodservice ideas in the private sector can influence operations in a government environment.
+

 Henley Place LTC

| | | |
| --- | --- | --- |
| Henley Place Long Term Care Centre, part of the Primacare Living Solutions group, will be located in London Ontario. The facility is comprised of 192 resident beds, housed in a three storey building with a full service kitchen located on the lower level. Three separate double RHA's (resident home areas) with serveries and dining rooms per floor provide meal service to residents. Each RHA server accommodates up to 32 residents, is self-contained with dishwashing and service counters and has the ability to hold hot and cold entrees for meal service to the residents in each dining room. | | |
+

 West Toronto Collegiate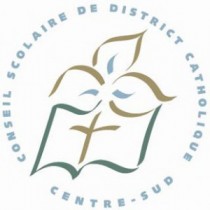 | | | |
| --- | --- | --- |
| West Toronto Collegiate a former public secondary school located in West Toronto and formally owned by the Toronto District School Board was sold to the Conseil scolaire district catholique Centre-Sud. The original school was constructed and opened in 1972 and closed down in 2010 due to the decline in student enrollment. The new 1200 student school is unique because it is shared by both the catholic and public French school boards. The existing kitchen and cafeteria have been demolished, expanded and completely renovated, and a new Hospitality teaching kitchen and classroom has been added. | | |
+

 Craig Kielburger S.S.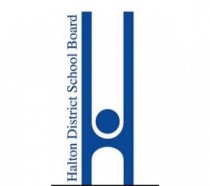 | | | |
| --- | --- | --- |
| Craig Kielburger Secondary replaced E.C. Drury Secondary School presently located on Ontario Street in Milton Ontario. This new school is named after the young Canadian child rights activist Craig Kielburger. The new 1200 student school is unique in terms that the school will operate the food service facilities. The Culinary Hospitality students, with the help of their instructors, prepare all the food served in the school cafeteria. The school has a large commercial/teaching hospitality kitchen with bakeshop as part of the overall teaching program. | | |
+

 William Osler Health Centre

| | | |
| --- | --- | --- |
| WOHC was one of the first Design Built P3 projects with a purpose built foodservice centre to accommodate a procured foodservice operation. Prepared food is delivered to the newly designed kitchen facility for decasing, portioning, packaging and cold plating to service the area's 1,000 bed requirement. The meal components are also delivered to two remote facilities.A decentralized retherm system with on-floor serveries, complete with dishwashing and service capabilities enables this operation and allows for a more patient focused approach to meal service. | | |
+

 Bluewater Health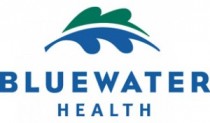 | | | |
| --- | --- | --- |
| Originally the Sarnia hospital was a cook, serve, and chill kitchen operation with central hot plating and limited on- floor serveries. A restructuring project was initiated to redevelop and revitalize the hospital and the foodservices. The existing kitchen was renovated and changed to a procured food operation with cold plating and central retherm. The intricacy of providing a new kitchen environment while maintaining meal provisions was a challenging yet successful process. | | |
+

 Sault Area Hospital

| | | |
| --- | --- | --- |
| This new facility was a purpose built foodservice centre for a procured foodservices operation whereby prepared food was delivered to the kitchen for decasing, holding portioning, packaging and cold assembly to dedicated floor serveries. | | |
+

 Hamilton Health Sciences Hospitals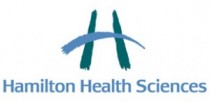 | | | |
| --- | --- | --- |
| 1200 beds - The scope of work included planning at the General, Henderson and Chedoke sites. Studies and implementation for renovations and Restructuring of Foodservices for these various projects & sites were undertaken in association with Foodsystems Inc. The onsite work encompassed the redevelopment of the central food production at Chedoke as well as the existing cook serve operations at the Henderson and General Hospitals. The existing kitchens were redeveloped into satellite depots for plated meals coming from the main central Chedoke facility. | | |
+

 Royal Military College - Yeo Hall

| | | |
| --- | --- | --- |
| Yeo Hall at RMC is a full service foodservice facility capable of supporting a cadet population of approx. 900. The existing kitchen and servery operation was aged and becoming expensive to maintain. As a result, the existing kitchen and serveries were demolished to make room for a larger more advanced food service operation. The challenge was to develop an efficient kitchen and servery within the confines of the existing envelope. The servery needed to be effective, with some self-service and flexibility of menu offering, as well as be efficient and attractive to the students/cadets. | | |
PROJECTS COMPLETED
+

Corporate
| | | |
| --- | --- | --- |
| Lucent Technologies | Husky Injection Moldings Systems (Seven locations & Day Care Centre) | Honda Alliston |
| Honda America (8 projects, U.S.A) | Toyota Cambridge | Toronto Hydro |
| Ontario Power Generation (Darlington) | Torpharm Pharmaceutical | Astra Pharma Pharmaceutical |
| Pharmacia Upjohn | Apotex Pharmaceutical (3 projects) | Novex Pharmaceutical |
| Smithkline Pharmaceutical | Scholastic Canada | Manufacturers Life |
| Levi Strauss | Pitney Bowes | Hewlett Packard |
| Digital Equipment of Canada Ltd. | Confederation Life (Toronto) | Imperial Life Assurance |
| I.B.M. Employee Cafeterias | Bell Canada Employee Cafeterias | Newfoundland Telephone (St. John's) |
| American Express (Toronto) | ESSO Place (Toronto) | Catholic Education Centre (Toronto) |
| Manufacturers Life H.O. (Toronto and Waterloo) | Peel Board of Education | Metro Toronto Police Headquarters |
| Red Cross Society (National Office) | Ontario Hydro (Bruce, Pickering and Darlington, Markham, North York) | Southam Communications |
| Law Society of Upper Canada | Toronto Star | Eli Lilly Pharmaceutical |
| Toronto Police Training Centre (Etobicoke) | H.B.C Head Office (Brampton) | Iovate Head Office |
| Toronto Auto Auctions | Canacord Capital Head Office (Toronto) | Bennett Jones Head Office (Toronto) |
| HBC Headquarters (Brampton) | Thales Signalling Headquarters (Don Mills) | Ronald McDonald House (Toronto) |
| Iovate Headquarters (Mississauga) | Dupont Canada (Mississauga) | Walmart Canada Headquarters (Mississauga) |
| Eli Lilly Headquarters (Scarborough) | Bennet Jones (Toronto) | Canacord Capital (Toronto) |
| Dofasco (Hamilton) | Great West Life (Winnipeg) | |
+

Hospitals
Studies
| | | |
| --- | --- | --- |
| Hamilton Health Science Corporation | Halton Regional Food Services | Rideau Regional Centre |
| Queen Elizabeth II Health Sciences Centre | Grand River Hospital | Regina Health District |
| Chedoke-McMaster Hospitals | | |
Planning
| | | |
| --- | --- | --- |
| Bridgepoint Hospital (Toronto) | North Bay Reginal Hospital (North Bay) | Women's College Hospital (Toronto) |
| William Osler Health Centre (Brampton) | Bluewater Health (Sarnia) | Sault Ste. Marie Area Hospitals |
| Hamilton Health Sciences (Hamilton) | Northumberland Health (Cobourg) | Beijing-Toronto Hospital (China) |
| Saint John Regional Hospital (New Brunswick) | Charlotte County Hospital (New Brunswick) | York Centre Hospital |
| Toronto East General Hospital | St. Michael's Hospital | St. Joseph's Health Centre (Toronto and Sarnia) |
| Hawkesbury Hospital | Pembroke Civic Hospital | Channel Hospital (Newfoundland) |
| Sensenbrenner Hospital (Kapuskasing) | West Lincoln Memorial Hospital | Smooth Rock Falls Hospital |
| Anson General Hospital (Iroquois Falls) | Bowmanville Memorial Hospital | Peterborough Civic Hospital |
| Metropolitan Hospital (Windsor) | I.O.D.E. Hospital (Windsor) | Four Counties General Hospital (Palmerston) |
| Stratford General Hospital | | |
+

Universities & Colleges
| | | |
| --- | --- | --- |
| Brock University (St. Catherines) | McConnell Hall (University of New Brunswick) | DKT University of New Brunswick |
| Leonard Hall (Queens University) | Victoria College (Queens University) | Durham College/UOIT (3 projects) |
| St. Lawrence College (Kingston) | University of St. Jerome's College | Royal Military College (Kinsgston) |
| Canadore College | Humber College | Seneca College |
| Durham College | Sandford Fleming Building (U of T) | Waterloo University |
| Queen's University (Kingston) | Ryerson Polytechnical Institute | University of Western Ontario |
| York University | University of Windsor | Cambrian College (Sudbury) |
| Associate Hebrew Schools | Loretto Abbey | New Israel Yeshiva |
| Eastern Pentecostal Bible College | | |
+

 Retirement Homes, LTC
| | | |
| --- | --- | --- |
| Waterside Inn (Wasaga Beach) | Applestone Seniors Home | Milton Seniors Home |
| Walden Seniors Residence | People Care L.T.C (London) | Sheridan Villa Home For The Aged |
| Russell Hill Seniors Residence | Central Park Lodge (10 projects) | Leisure World Inc. (7 projects) |
| Lakeshore Lodge | Georgian Village Seniors Home | Providence Health Centre |
| Royal Henley Seniors Home | Jarlette Inc. (6 projects) | Regency Care (4 projects) |
| Lakeview Manor L.T.C | 111 Avenue Road Seniors Residence | Kensington Health Centre L.T.C |
| Pioneer Manor L.T.C (Sudbury) | Christie Gardens (Toronto) | Victoria Village (Barrie) |
| Grove Home (Barrie) | Labdara Foundation Inc. | Belvedere Heights Home for the Aged |
| Belmont House | Teck Pioneer (Kirkland Lake) | White Eagle Nursing Home |
| Macassa Lodge (Phase 2 & 3) | Bennet Centre Long Term Care | Davisville Redevelopment (Salvation Army) |
| Unionville Home Society | Grey Owen Lodge (Markdale) | Trinity Village (Long Term Care Centre) |
| Unger Nursing Home | Meighen Retirement Residence | D.H. Rapelje Lodge |
| Ukranian Canadian Care Centre | Pioneer Manor | Bonnechere Manor |
| Greenwood Court | Glen Stor Dun Lodge | A.R. Goudie Home for the Aged |
| Loyola Arrupe L.T.C | Mon Sheong Home for the Aged | Villa Colombo Home for the Aged |
| Facilities for the Aged (Christie St.) | Legion Village | North York Seniors Centre |
| Bendale Acres Home for the Aged | Viva Life Senior's Homes (3 projects) | Shepherd Village L.T.C |
| Burton Manor | Penetanguishene Seniors Residence | St. Joseph's L.T.C (Cornwall) |
| Westburn Manor | Dunfield Seniors Residence | Albion Lodge |
| Fairhaven LTC | Hellenic Home | LIUNA |
| MICBA | Shalome Village | Sunset Haven |
| Trinity Village | | |
+

 Secondary Schools
| | | |
| --- | --- | --- |
| Ecole Odyssee (North Bay) | College Boreal | Trinity College School |
| Central Erin Mills Multi Use Complex | Richmond Green Shared Use Complex | Sir William Mulock |
| St. Augustine S.S. | Central Technical High School | St. Joan of Arc Secondary School |
| Peninsula Shores District High School | St. David Secondary School | John Vanier Secondary School |
| St. Mary's Secondary School | Father Leo J. Austin C.S.S | Msgr. John Pereyma C.S.S |
| Msgr. Paul Dwyer C.H.S | St. Mary C.S.S | St. Anne's Secondary School |
| Our Lady of Mount Carmel School | Francis Lieberman Secondary School | Bais Yaakov Jewish School |
| Father Redmond Catholic Secondary School | Father Michael Goetz School | Resurrection School (Waterloo) |
| Holy Cross / Brother Andre School | St. Francis Xavier School | Cardinal Carter Secondary School |
| St. Thomas Aquinas School (Toronto, Oakville) | Bishop Allen Academy | St. David's Catholic High School (Waterloo) |
| St. Peter's Catholic High School (Peterborough) | St. Edmund Campion Secondary School | Assumption Secondary School |
| Holy Trinity Secondary School (Simcoe) | Aloysius Gonzaga Secondary School | York District High School |
| Cardinal Ambrozic | Lakehead High School (Thunder Bay) | Monsignor Doyle Secondary School |
| Oshawa District High School | Bill Crothers High School | Markham District High School |
| Clarington High School | Courtice Secondary School | East Northumberland Secondary School |
| Whitby Secondary School | Cardinal Newman C.S.S | Langstaff Secondary School |
| St. Michael's Catholic Secondary School | St. Joan of Arc Secondary School (Mississauga) | St. Joan of Arc Secondary School (Vaughan) |
| Ascension of Our Lord Secondary School | Jeunes Sans Frontiers (Mississauga) | Cardinal Leger Secondary School |
| St. Joseph's Catholic Secondary School | Pickering High School | Barrie French School (Barrie) |
| Windsor French School (Windsor) | St. Maximillian Kolbe C.S.S | Keswick High School |
| Denison High School | | |
+

Recreational
| | | |
| --- | --- | --- |
| Cassie Campbell Community Centre | Skydome (Sky Boxes) | Camp Merrywood |
| Longford Mills | Etobicoke Olympium | Kingston Sailing Olympics |
| Quinte Arena | YMCA | Ontario Place |
| Bark Lake Camp | Greenwood / Woodbine Racetrack | Sudbury Science Centre |
| Hershey Centre | Orillia Multi Use Centre | Camp Gan Israel |
+

Government, Military
Federal
| | | |
| --- | --- | --- |
| CFB Kingston (All Ranks Dinning Hall) | CFC AHOM, C.F.C. Aldershot | C.F.B. Trenton (8 Wing) |
| C.F.S. Alert N.W.T. | Taxation Data Centre (Sudbury) | Department of External Affairs |
| Joseph Shepperd Building (Toronto) | C.F.B. Borden | C.F.B. Meaford |
| C.F.B. Downsview | C.F.B. Kingston | Royal Military College (Kingston) |
Provincial
| | | |
| --- | --- | --- |
| Queen's Park (Legislative Assembly) | Ontario Ministry of Agriculture & Food | The Donwood Institute |
| Queen Street Mental Health Centre | Facilities for the Retarded (Oakville) | Sudbury Office Building |
| Sault Ste. Marie Office Building | Ontario School for the Blind | Regional School for Hearing Handicapped |
+

International Projects
| | | |
| --- | --- | --- |
| Beijing-Toronto Hospital | Hotel Ukraine | Singapore International Airport |
| Half Moon Bay Hotel (Antigua) | Fast Food Operation (Guyana) | Pacific Harbour Hotel (Fiji) |
| Oman Hotel | Oman Mining | Palace of Prince Faisal Bin Turkey |
| Riyadh (Kingdom of Saudi Arabia) | Dawhah Restaurant (Oman) | |
+

Hotels, Clubs, Accommodation
| | | |
| --- | --- | --- |
| Markland Wood Golf & Country Club | Mad River Golf Club | Embassy Suites Hotel |
| Blue Mountain Resort | Lionhead Golf Club | St.Georges Golf Club |
| Rosedale Golf Club | Bristol Place Hotel (Toronto) | Granite Club (Toronto) |
| Royal Ontario Museum | National Club | Toronto Hunt Club |
| Toronto Club | Royal York Hotel | Skydome Fitness Club |
| Skydome Skyboxes | | |
+

Corrections
| | | |
| --- | --- | --- |
| Beaver Creek Institute (Gravenhurst) | Kennedy Youth Detention Centre | Boreal Dentention Centre |
| Mimico Correctional Centre | Maplehurst Detention Centre | Metro Toronto East Regional |
| London Regional Detention Centre | Niagara Detention Centre | Regional Food Processing Unit (Millhaven) |
| Sudbury Jail | | |
+

Restaurants
| | | |
| --- | --- | --- |
| Seven Star Restaurants | Treshold Cyber Cafe | Oliver Bonacini Restaurants (Various Restaurants) |
| Canoe Restaurant | Bellair Cafe | Ontario Place (Various Restaurants) |
| Rookies Sports Pub | Peel County Feed Company (Toronto) | Charlie Mitchell Donuts |
+

Convention Centers
| | | |
| --- | --- | --- |
| Embassy Suites (Markham) | Blue Mountain Resort | Toronto Congress Centre |
| Hamilton Convention Centre | Place Du Centre (Hull) | Canada's Capital Congress Centre |
| Armenian Cultural Centre | | |